nUVo™ Tower
Virus-Targeted Portable UVC Air Disinfector (Available Pre-Order)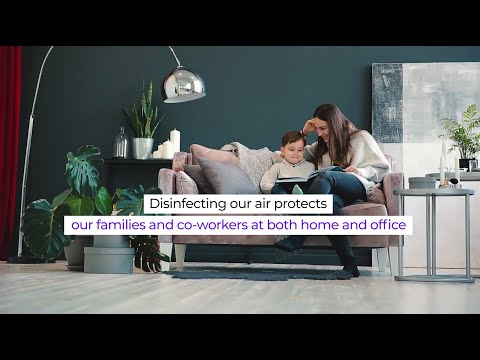 The nUVo™ Tower is a free-standing, portable air disinfection device which uses enclosed high-power ultraviolet light (UVC) designed to destroy airborne pathogens including 99.9%+ of coronavirus. With an enclosed UVC chamber it can achieve 2 air changes per hour (2 ACH) in a 500-square-foot room. nUVo™ Tower also features an easily replaced UVC lighting module that lasts over 10,000 hours (over 2 years if used 12 hours per day on average).

IMPORTANT: This nUVo™ Tower is not intended to be used as a medical device and is not registered as a medical device under any applicable laws. Ultraviolet radiation is emitted from this lamp. Avoid exposure of the eyes and skin to any unshielded source of light. Before using nUVo™ products, read all the instructions and caution in the user manual.
Delivers 99.9%+, 24 hour airborne pathogen disinfection including influenza and coronavirus
Up to 2 air changes per hour (2 ACH) in a 500 square-foot room
Safe and filter free with easily replaceable UVC lighting module that lasts 10,000 hours
Affordable and effective performance in an aesthetically pleasing tower design
Glossary
Find a complete list of all common terms and definitions associated with LED technology.
Read Glossary
Tech Support
Contact us today for information and support for your LED lighting products and purchases.